Yunji Airlines has passed the "AEO advanced certification enterprise" certification
Thank you very much for the encouragement and affirmation of the customs assessment expert group. Keyun JIhang has officially become a customs AEO senior certification enterprise, which indicates that the company has the "golden signboard" for international customs clearance, and has the advantage of "the most convenient customs, the most favorable domestic customs and the most recognized international customs clearance".
AEO advanced certification must pass the certification of the General Administration of customs. The enterprise standards include internal control, financial status, law-abiding norms, trade security and additional standards, including 5 categories, 18 articles and 32 basic standards and additional standards. Enterprises certified by the customs will greatly improve their business reputation between customers and the customs.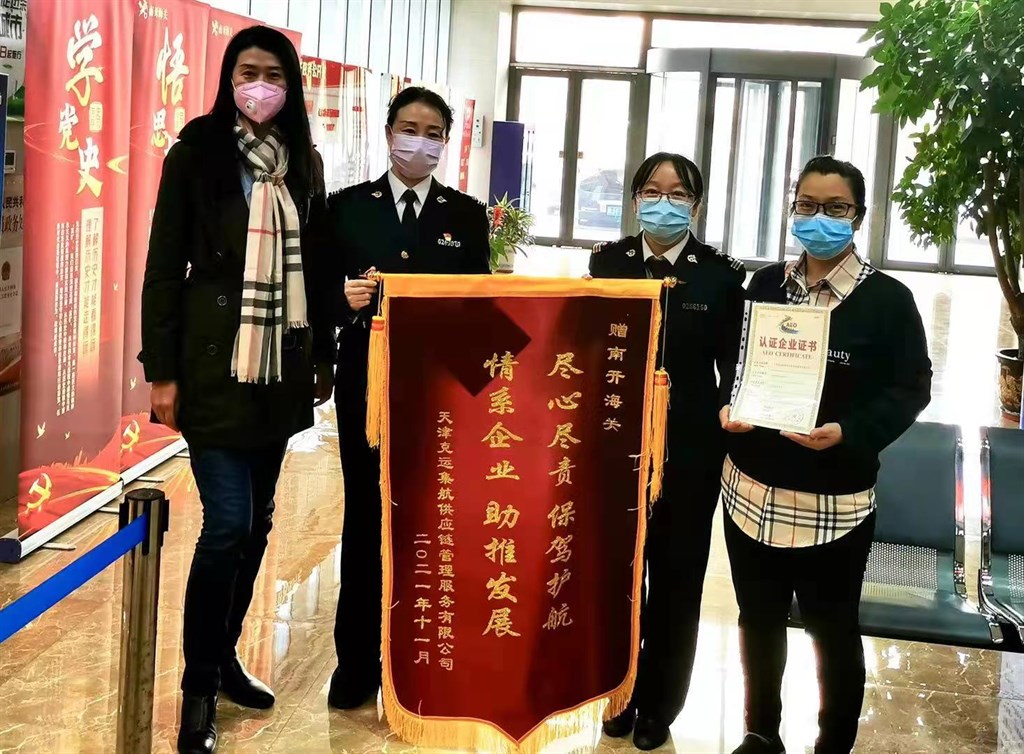 under the guidance of the customs Certification Department, Keyun group has further improved its management system, and obtaining AEO senior certification is the customs' recognition of enterprise standards, process implementation and control ability.
I would like to thank customers for their cooperation and trust, as well as colleagues for their silent efforts and unremitting efforts to share this honor and joy with us!
what are the benefits of applying for AEO advanced enterprise certification?
A: according to the relevant provisions of the Interim Measures of the customs of the people's Republic of China for the administration of enterprise credit, the following management principles and measures are applicable to senior certification enterprises:

(I) low inspection rate of import and export goods;




(II) simplify the review of import and export goods documents;




(3) give priority to handling customs clearance procedures for import and export goods;




(IV) other management principles and measures stipulated by the General Administration of customs.


(5) go through the inspection and release procedures before determining the commodity classification, customs valuation, origin of import and export goods or completing other customs procedures;
(6) the customs establishes a coordinator for the enterprise;
(VII) enterprises engaged in processing trade do not implement the bank deposit account system;
(VIII) AEO mutual recognition of customs clearance facilitation measures provided by national or regional customs.  
we will make the company's internal management more standardized and standardized through this comprehensive and detailed "physical examination". With the gold signboard of "advanced certification", our enterprise's brand value and awareness have been recognized and improved in the industry and become more competitive in the customer supply chain. Our company will take the opportunity of winning the customs advanced certification qualification to provide customers with higher quality and safer services, give full play to the advantages of AEO advanced certification and connect with international standards, so as to lay a solid foundation for expanding the international market.